Last Parcel at Crystal Run Crossing
Crystal Run Crossing, located in Orange County just outside of Middletown, N.Y., is a 30-acre mixed-use development with four national brand hotels (Hampton by Hilton, Microtel Inn & Suites by Wyndham, Courtyard by Marriott, and Homewood Suites by Hilton opening Fall 2023); four restaurants (Outback Steakhouse, Chili's Grill & Bar, D'Lux Diner and TGI Fridays) along with Sunoco/Dunkin' Donuts. There is only one additional pad ready for lease.
The site is a true regional location at the intersection of I-84 and NYS Route 17/I-86 with its own on/off ramp directly onto NYS Route 17/I-86. On average, more than 100,000 vehicles pass this location every day. The site is in the commercial heart of Orange County and is surrounded by 3-million square feet of retail; 2-million square feet of office space and 600,000 square feet of new hospital and medical facilities.
The $1.2-billion Resorts World Catskills — New York's newest casino-resort with the closest proximity to Manhattan — is only 26 miles north of Crystal Run Crossing off NY Route 17, and the $350-million Legoland New York Resort will open only six miles south on NY Route 17 in 2021. The trade area continues to flourish with a new Amazon 1,010,880-square-foot, $75.2-million massive fulfillment center under construction at the intersection of routes 17K and 747 — only 15 miles northeast of Crystal Run Crossing — that will create more than 800 jobs within two years of completion. With the recent addition of Sunoco/Dunkin' Donuts, Crystal Run Crossing has become the premier travel center for the interstate highway system running through Orange County in all directions.
Orange County, for 15 years, has been the fastest growing region of New York State, and with its position adjacent to the NYC Metro area is projected to continue this strong growth for many years to come.
All of the national hotel chains and national restaurant chains at this location have reported high sales volumes. This key location in the major growth market adjacent to the Metropolitan NYC market will only continue to increase in value. The outlot parcel being offered for ground lease provides a rare, high-value, long-term, investment opportunity. This last parcel at the highly successful retail-dining-hospitality project provides all the key elements that are sought after by tenants and triple-net investors: exceptional location, predictable long-term growth, and high-performance co-tenancies.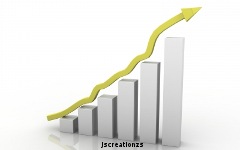 The high traffic counts, high sales volumes, direct visibility and access to the interstate highways, synergies between the national hotels and national restaurants and the predictable long term growth potential make Crystal Run Crossing among the most desired real estate locations in Orange County.
Crystal Run Crossing is located within the Orange County Office/Research Industrial (ORI) district - The ORI zoning provides areas suitable for businesses, such as corporate headquarters, research and development facilities, medical and educational facilities, and institutional uses in a landscaped setting. A high quality of design is maintained within the district through the integration and consideration of natural resources and features with development, inclusion of open space, and landscaping and buffering from surrounding uses.

The Crystal Run Crossing project further enjoys the benefits of grandfathered cluster approval; shared parking ratios; zero set back lot lines and reciprocal easement agreement, all of which helps the project function as an integrated entity.
Economic Development Resources